FAQ
What is the procedure/process when I order online?
You place an online order.
For the payment, you choose either secure-online credit card payment or bank transfer.
After confirmation of the order, you receive via email an automatic confirmation.
Your order will then be processed within 1-2 hours by one of our employees (office time). You will then receive a second confirmation email and your invoice.
Your order will be shipped after we have received the payment. For bank transfer, we will send you a confirmation email when we receive your payment.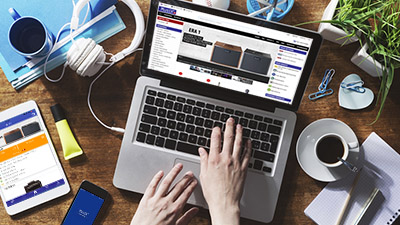 I don't want to receive any advertisement
We certainly understand your wish to stop receiving the annual catalogue or the newsletter by E-mail.
In that case, please let us know by E-mail. We will send you a confirmation that we correctly noted that you no longer wish to receive postal or electronic (email) advertisements.
I forgot my password
If you forgot your password to access your account, please click
here
.
I am already a customer, but I don't have an online account.
Regardless of whether you are an existing customer or not, you have to create an online account if you want to order via our website. Accounts can be created online
here
.
Product return
In general, we do not accept any products except, of course, if the product has a defect or malfunction upon receipt and fulfills the requirements described in the "Warranty".
In exceptional cases, and only after written agreement, a product can be exchanged.
In this case, the item must be returned in its packaging and in original condition.
All return costs are supported by the customer.
The article can not be returned in the following cases:
Deterioration, however small, of the appearance of the product (scratch, dirt, sticker, etc.)
torn packaging
Loss or damage to the original packaging and accessories
Using a key or license-related product (software, its banks ...)
Harmonicas/Headphone (for hygienic reasons we do not accept the return of this type of product).
How does the 30 days money back warranty work?
We offer this warranty as an additional service since year 2016!
The warranty covers orders for all products that are shown as "in stock", "in backorder" or "will be ordered soon" on our webshop. It can also be extended to other products after a preliminary agreement.
Please get in touch with our customer service (

) to arrange details like return adress, refund method etc. before sending back any item. Goods have to be returned generally via Post to our address. Goods have to be sent back in the original packaging, "as new", without any wear and including all originally delivered accessories. Customer payment will be refunded within 14 days of the reception.
Restocking fee might be charged if the returned item or original packaging is disproportionately and/or unneccessarily worn or damaged.
The following product groups are excluded from the 30 days money back warranty for obvious reasons:
Used wind instruments (brass/reed), harmonicas, certain headphones ("inear"), intensively used vocal microphones and sealed items, expendable items like batteries or vacuum tubes. Items that are built to a customer's order like studio furniture, acoustic pianos & grand pianos, flightcases, custom made instruments can only be returned after a preliminary agreement. Also uncovered are software or combined hard-& software-products where the software sealing is broken or the software was installed/registered/activated by the customer.
Please note, all products paid for by Payolution are not eligible for the "30-day-return".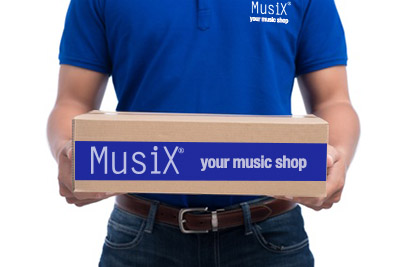 What is the "3 year warranty"?
We grant an extended 3 year warranty period to all customers, starting for orders from 16.09.2016 or later. If an item that was purchased from us is going defective and that is not caused by immoderate use or extreme wear, we will arrange a repair free of charge for the customer, or will exchange the item for an equivalent alternative product. If an adequate substitution is by no means available, the purchase price will be refunded.
Defects caused by wear are covered when the item was adequately cared for and was not exposed to excessive strain.
Not covered by the warranty are expendable items like batteries, vacuum tubes, light bulbs, strings etc.
The 3 year warranty is a "bring in"-warranty. Please get in touch with the our customer service to arrange details before sending back items.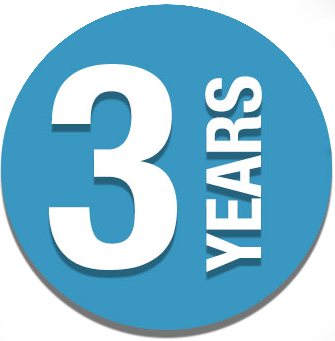 It's asking me for eFinance credentials even though I have chosen to pay with post card.
For payments of over CHF 500 or EUR 350 (limit per transaction and month), you will also need the PIN for your card and the card reader. The amount will be debited directly from your account.
Third-Party trademarks info
Google Play and the Google Play logo are trademarks of Google LLC. Apple and the Apple logo are trademarks of Apple Inc., registered in the U.S. and other countries and regions. App Store is a service mark of Apple Inc.
Warranty: What do I need to know about the 1-year warranty?
The warranty period for used goods, in particular (but not exclusively) the products with the condition declared as "B-Stock", "Occasion", "Demo" or "used", is 12 months, by Swiss law.
In addition to the warranty exclusions/exceptions (and conditions) set forth in the general terms (section 3-year warranty), the following points are also (not exclusively) excluded:
Defects in the product due to non-compliance of operating instructions, overload or lack of maintenance or care.
Product defects declared in the description (text and/or photo) at the time of purchase, or communicated verbally by our sales personnel or other staff.
Defects in the product caused by the use of accessories or spare parts that are not original parts or intended for their use.
Defects in the product caused by third parties and general damage caused by improper use, or direct damage, of the product, usually covered by the owner's personal or business insurance.
The warranty claim must be made within the warranty period. All other claims, neither direct nor indirect, are not granted. The warranty period is neither extended nor renewed by the provision of warranty services for the product. Only the first purchaser is entitled to warranty service and cannot be re-issued, assigned or transferred.